Pamplona
Castle San Cristóbal above Pamplona is checkpoint 1 at km 100. The place offers a great view over Pamplona. The castle was built 1879 till 1919 during the Karlisten war. From 1930 on used as prison and as the Spanish civil war startet 1936, 2000 people have been imprisoned to San Cristóbal.
(new for 2020)
Watch also this video:
https://www.youtube.com/watch?v=4jIkpA8uoFQ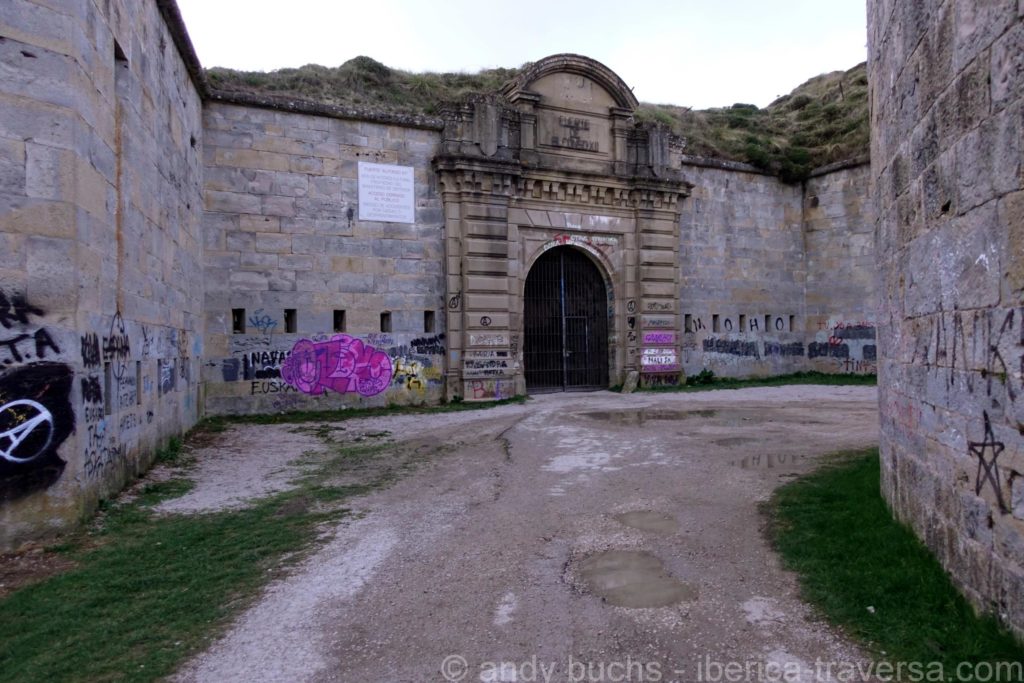 Cuenca
Torre de Mangana – A tower in the old center of Cuenca.
El Cuartico
Halfway! A lonely building southwest of Albacete. The start of a 57km flat section, a railtrail with tunnels in a rural area.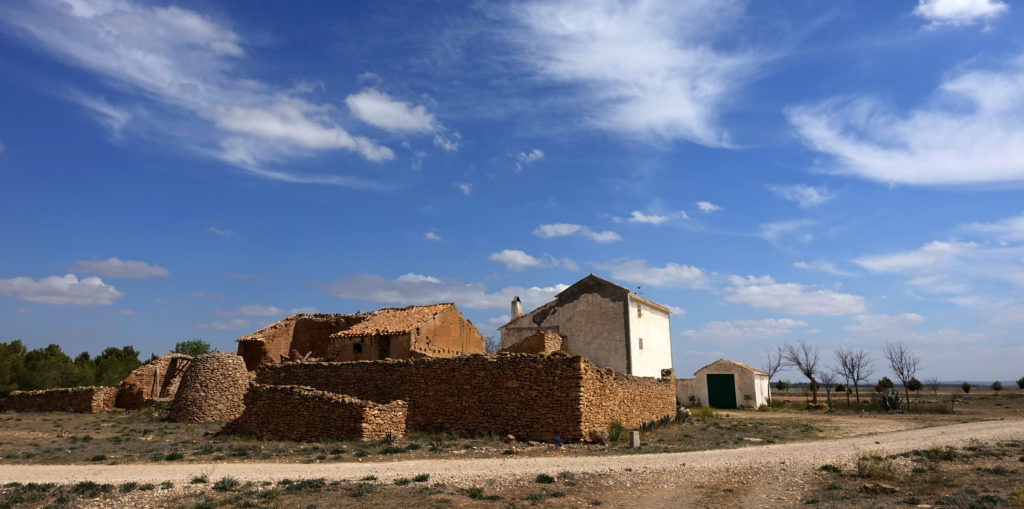 Gorafe desert
The sign at the entrance of the Gorafe parque, 47km after Pozo Alcon. The landscape is amazing, it remembers to the south western US.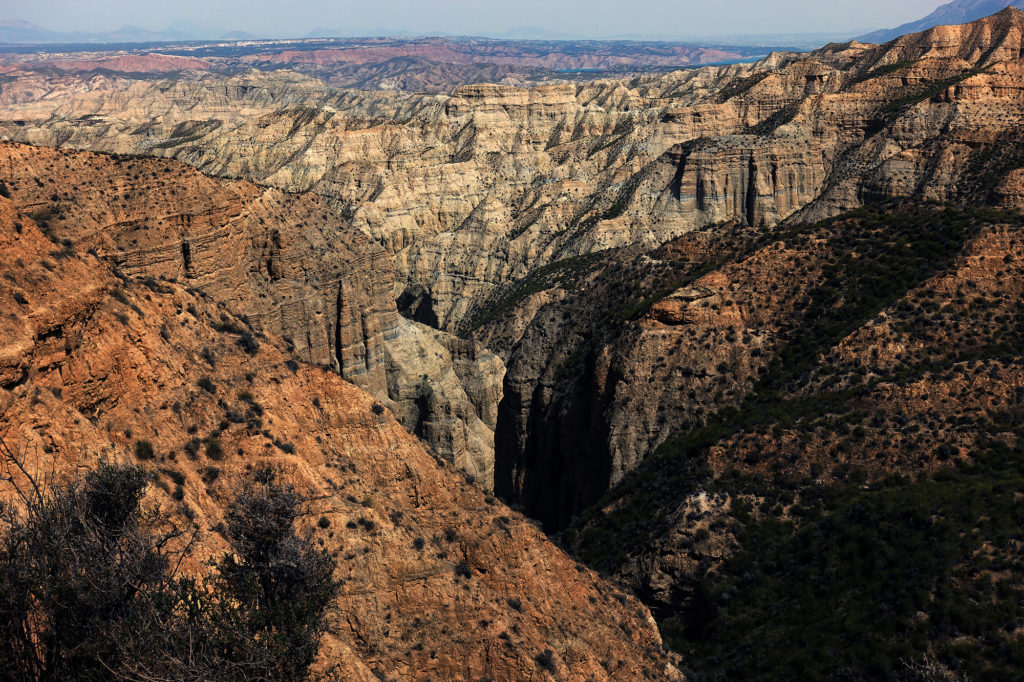 Pico del Veleta (road route)
Up to 3398m goes the highest road in Europe.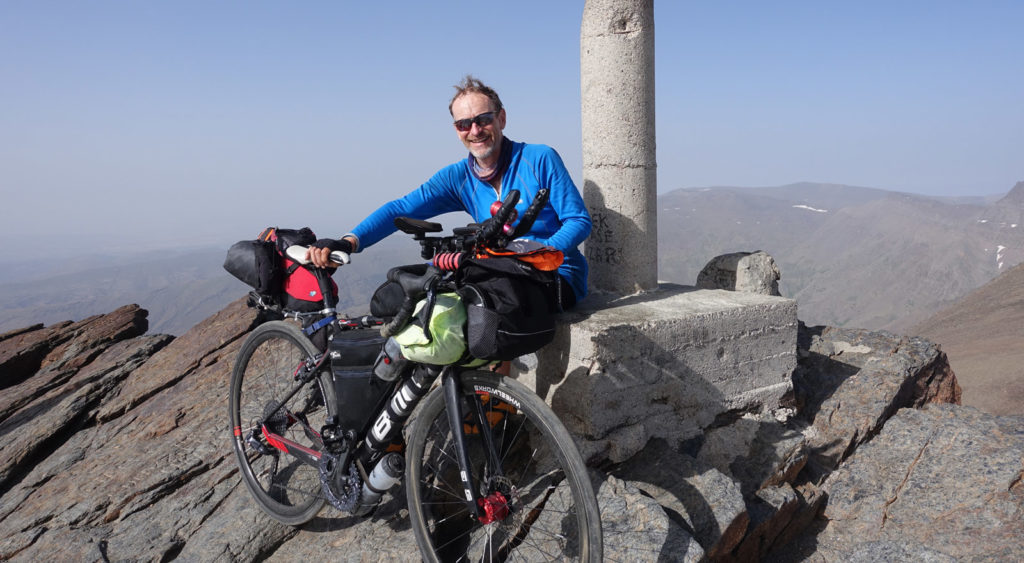 Granada
Plaza Mirador de San Nicolás
Jesse Blough described the place 2019 as follow: "The best view of the Alhambra in the city. Gateway to the Sierra Nevada."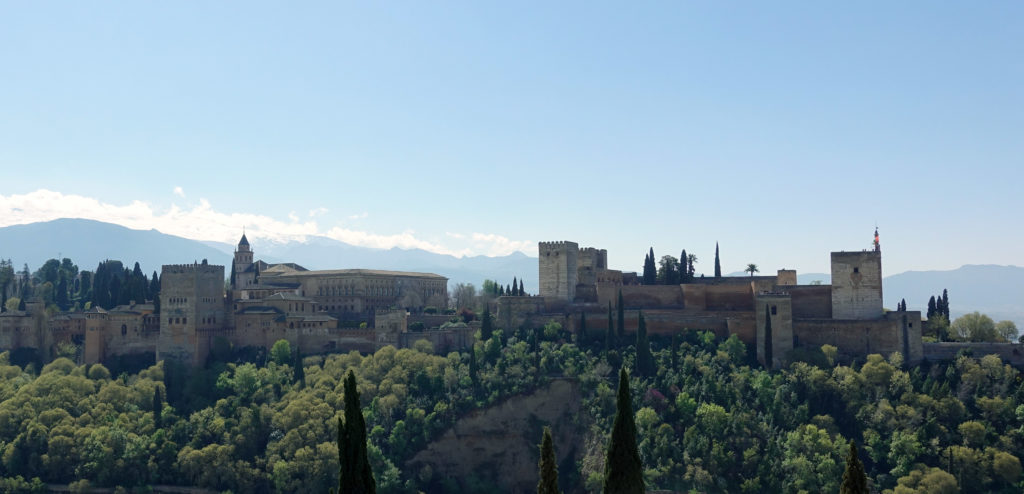 Ronda
Puente Nuevo Ronda, Málaga
Jesse Blough: "A huge old bridge into a beautiful Andalucian city."